Dr Sofonio, a plastic surgeon, based in California, announced that Nurse Shirley, an RN with over 25-years experience in aesthetic medicine, has been awarded the distinction of being voted one of the top 5% most loved injectors in the US through RealSelf.com.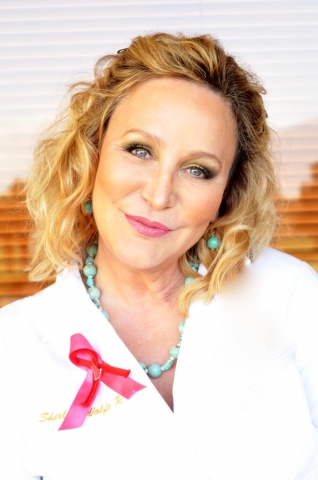 Rancho Mirage, United States - February 14, 2018 /PressCable/ —
Rancho Mirage, California-based Dr Sofonio, a board certified plastic surgeon, has announced that Nurse Shirley, a registered nurse and expert injector at the clinic who specializes in facial rejuvenation, has been voted in the top 5% in the nation through RealSelf.com's Most Loved Injector award. This prestigious award offered by RealSelf, the largest elective cosmetic treatments destination, not only recognizes outstanding achievements in the cosmetic surgery industry but also uses patient nominations to determine the results.
For more information about Nurse Shirley or to book a free consultation visit: https://www.drsofonio.com/nurse-shirley/
Recently released, Nurse Shirley's recognition in the RealSelf Most Loved Injector awards is an honor bestowed on very few. Firstly, the awards only recognize the top 5% of injectors, and secondly, real patients decide these nominations. Consequently, in the three weeks of voting, RealSelf received over 20,000 nominations for more than 2,000 aesthetic providers.
Nurse Shirley, who is an RN with over 25-years' experience in aesthetic medicine, has worked with many top plastic surgeons across California. Thus, she aims to stay at the top of her echelon by continually updating her facial aesthetics ability and practices.
An artist in her free time, Nurse Shirley feels this past time has enabled her to develop her dexterity and refine her cosmetic practices as she focuses on intricate details and refinement. Over her years of practice, Nurse Shirley has proven these attributes and advanced techniques while working alongside some of the finest physicians in the world.
Dr Sofonio, a leading plastic surgeon who performs body contouring, hair replacement and facial and breast surgery, has a refined eye for aesthetic detail. As such, he believes that plastic surgery is an expression of the individual and an art form, rather than simply the movement of tissue.
When asked about the award, the VP of marketing at RealSelf Kelcy Heringer said, "The injectable filler category is one of the fastest-growing on RealSelf, and we were blown away by the outstanding response we received from consumers across the country who were eager to nominate and share love for their favorite injector. These awards represent the voice of the people, and we are thrilled to recognize and celebrate the individuals they chose as their most loved aesthetic injectors."
To find out more about Dr Sofonio, Nurse Shirley and the Most Loved Injector award, call 1 760 341 5555 or visit the link above.
Contact Info:
Name: Dr. Sofonio
Organization: Dr. Sofonio
Address: 39000 Bob Hope Dr Kiewit Bld #407, Rancho Mirage, CA 92270, United States
Phone: +1-760-341-5555
For more information, please visit https://www.drsofonio.com
Source: PressCable
Release ID: 300462